Chapter 22 will be hosting a Joint Virtual Chapter Meeting on Wednesday, May 19th, 7:00 pm, for Chapters 1, 2, 22, 57 & 58
Click Here to Email a request for the Meeting Registration Link
7:00pm Chapter Business Meetings
7:30pm Presentation by Nathan Mumford, Director of Sales Engineering at RCS – "Remote Hybrid Workflows and Cloud Disaster Recovery"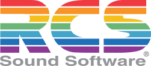 About the Presentation:Nate will discuss Remote Hybrid Workflows and Cloud Disaster Recovery. He will also introduce local workflows and discuss the future of radio automation.
Broadcast Automation traces a rich, decades-long history through multiple, distinct generations. Early systems were analog and electro-mechanical systems focused on reducing staffing costs in smaller markets. Later generations of digital, hard-drive based systems improved production and audio quality while eliminating the high maintenance costs of tape-based systems. As explained below, yet another evolutionary generation is now upon us.
March marked the one-year anniversary of the COVID-19 pandemic lockdown in the United States that forced stations to grapple with new, largely unforeseen work-at-home challenges. Some facilities were evacuated for days and weeks by local health officials. Stations equipped with remote access and good disaster-recovery plans quickly adapted, remained competitive, and thus maintained ratings and advertising revenue. Others have a renewed appreciation for disaster plans. One lesson learned is that suitable recovery methods depend on the specific nature of each adversary. With COVID-19, physical infrastructure remains operational but is inaccessible by staff. In other scenarios, studio equipment can be rendered inoperative, requiring disaster plans to consider off-site or "cloud" backup production facilities. Nate will discuss topics that can enhance daily operations, be operated remotely, while also being capable of such backup duties.
About the Presenter:

Nate Mumford has been with RCS for nearly 5 years, touring around the US demoing and supporting RCS software, as well as writing/co-producing the RCS Academy Certification GSelector and Zetta programs and winning RCS Support Technician of the Year 2016. In order to help local engineers during COVID, Nate decided to start hosting a free weekly RCS Live session, in which he discussed tips and tricks for various RCS products, allowing users to ask their workflow questions live in real time.
Previously, Nate worked as the Director of Digital Operations for Berkshire Broadcasting in Danbury, CT (WDAQ-FM, WDAQ-HD2, WDAQ-HD3 & WAXB-FM), designing and programming four stations from scratch for the company, A graduate of Berklee College of Music, Nate's 15 year radio career has led him to stops in Boston, MA (WBMX/Mix 104.1-FM), Poughkeepsie, NY (WCZX/Mix 97.7-FM & WPDH-101.9-FM) & Danbury, CT (WRKI/i95-FM & WDBY/Y105-FM).