Thank You Unimar
for Hosting our November Meeting

The Chapter 22 December Meeting
will be in-person only, on
Wednesday, December 13th
at SubCat Studios
219 South West St., Syracuse
6:00pm Dinner
6:30pm Chapter Business Meeting
7:00pm Tour of SubCat Studios
We visited SubCat 5 years ago
Much has changed in that time
Don't miss the chance to see the
new technologies and offerings
available at SubCat!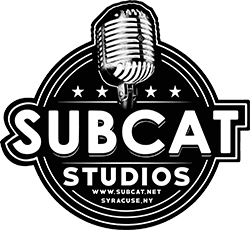 CLICK HERE TO REGISTER FOR THE SUBCAT MEETING
SO WE HAVE AN ACCURATE COUNT FOR DINNER

Starting with our
June 2023 Meeting!
For each In-Person meeting you attend
before the end of March 2024,
you will receive a raffle ticket at each meeting
to be placed in a drawing for a paid SBE membership
renewal or new membership at the MemberPlus level
for the April 2024 through March 2025 term
Mark you calendars for the
Chapter 22 Membership Appreciation Meeting
Saturday, January 6th, 7:30pm at
Santangelo's in Liverpool
Details coming soon!