In-Person Chapter Meetings Are Back
Wednesday, January 18th
we will still provide a Zoom option
for those not able to attend in-person
The In-Person Meeting will be at WSTM, 1030 James St. in Syracuse
Use the back door by the Weather set
6:00pm Dinner
6:30pm Chapter Business Meeting
7:00pm Presentation, "The Well-Equipped TD: Remote
Production Switcher Panel/Frame Connectivity"
Presented by Tedd Tramaloni, North American Business Manager
for Switchers and Servers at Ross Video
CLICK HERE to email a request for the Zoom or In-Person Registration Links
Click "Continue Reading" below for more information about our presentation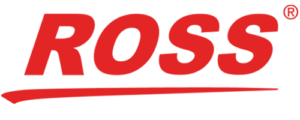 "The Well-Equipped TD: Remote Production Switcher Panel/Frame Connectivity"
"Cloud" has become the latest buzzword sweeping the industry. Supporters of cloud services tout the benefits of replacing on-prem hardware with virtualized systems running on generic platforms housed in vast server farms … somewhere.  But while cloud-based production does promise to one day reduce cost and complexity, the technology is still in its infancy and faces many developmental challenges.  Meanwhile, many facilities, especially call-letter stations which already have a substantial inventory of on-prem hardware, have had to face the reality of remotely connecting existing control surfaces to hardware frames housed in a central tech core.
For this presentation, Tedd Tramaloni, North American Business Development Manager for Switchers and Severs at Ross Video, will use readily available, off-the-shelf resources to connect a local TouchDriveTM Control panel to a hardware frame housed in Ross Video's Ottawa demo facility. He will highlight some of the benefits and pitfalls of remote connectivity and discuss Engineering's role in addressing the needs of remote operators.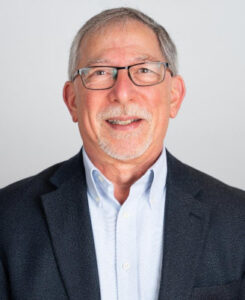 Tedd Tramaloni brings a wealth of knowledge and experience to his role as North American Business Development Manager for Switchers and Servers. He has lived and worked in the New England area throughout his entire career, beginning with his first TV job at a PBS station in Binghamton, New York.  His travels have taken him to stations in Buffalo, Hartford CT, Durham NH, and Boston MA, after which he enjoyed a long and successful career as a freelance Producer, Director, Editor, T.D., and Replay operator. He has also worked as a Demo Artist and Trainer for several prominent broadcast equipment manufacturers. He continues to make his home in the Seacoast region of New Hampshire and travels extensively throughout North America spreading the "gospel according to Ross." He can be reached through Ross e-mail or on LinkedIn.
---
Join Chapter 22 for our Membership Appreciation Meeting at Santangelo's in Liverpool on Saturday, January 14th, 7:30 pm
All are welcome to attend
Bring a guest
$20 per person with Open Bar or
$13 per person non-alcoholic drinks
Click Here to Email a request for dinner choices and more information