Chapter 22 will be hosting a Virtual Chapter Meeting on Wednesday, May 18th, 7:00 pm.  All are welcome to attend.
Click Here to Email a request for the Meeting Registration Link
7:00pm Chapter Business Meetings
7:30pm Presentation – "Newest Developments in Test & Measurement Tools for the Broadcaster Including NextGenTV" presented by Eddy Vanderkerken, Owner of SOURCERER

About the Presentation:
The presentation will cover the latest in Test and Measurement tools for RF, TV, video and radio (less though) applications.
SOURCERER represents a wide range of manufacturers of RF, radio, video, TV and satellite T&M instruments, and specializes in sourcing cool, small, light, portable, multi-functional tools that are easy to use and affordable for broadcast installers, technicians and maintenance engineers.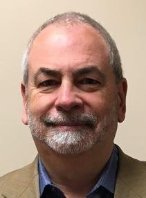 About the Presenter:
Eddy Vanderkerken has 35 years experience in the consultative sales of TV and Video Test and Measurement equipment, as well as TV transmitters and RF equipment, as well as managing and directing sales teams.
Born in Belgium, he received his MSEE degree in Electronics from the Erasmus University College in Belgium, and is fluent in five languages.
For 15 years, Eddy was responsible for the sales of Rohde & Schwarz T&M products in Belgium, focusing on Video and TV applications.
In 2001, he moved to the USA with his family, to help expand the Rohde & Schwarz USA sales organization, and was their Director of Sales for the broadcast T&M and transmission products for 10 years.  He also headed the broadcast division of Radio Frequency Systems (RFS) in the USA for 2 years, and was actively engaged in the DTV Repack.
Eddy founded his own business in 2014, SOURCERER LLC, reselling T&M equipment for the TV, video and broadcast markets in the USA, based out of the Dallas, Texas area.