Thank you to everyone that came out for the SBE22 Expo on 9/28
A special thanks to our sponsors,
Unimar, Ross Video, Avateq, Nautel and Diversified
Thank you to the exhibitors that came out this year, despite a conflict with another show
To those that attended the show, we hope you were able to gain knowledge through our presentations, from talking to the exhibitors and from networking with others in your industry
We look forward to seeing you at our 2024 Expo, details to be announced soon!
The Chapter 22 October Meeting
will be in-person and virtual on 10/18
6:00pm Dinner for those attending in-person
6:30pm Chapter Business Meeting
7:00pm Presentation, "New Plug and Play Modular FM or TV Transmitter Design"
by Frank Grundstein, Sales Manager, Broadcast Electronics / Elenos Group
This is a repeat of Frank's presentation at the Expo, with greater detail and insight
NEW Starting with our June 2023 Meeting!
For each In-Person meeting you attend
between now and the end of March 2024,
you will receive a raffle ticket at each meeting
to be placed in a drawing for a paid SBE membership
renewal or new membership at the MemberPlus level
for the April 2024 through March 2025 term
THERE ARE 2 REGISTRATION LINKS FOR THIS MEETING
CLICK HERE TO REGISTER FOR THE IN-PERSON MEETING SO WE HAVE AN ACCURATE COUNT FOR DINNER
OR
CLICK HERE TO EMAIL A REQUEST FOR THE TEAMS MEETING LINK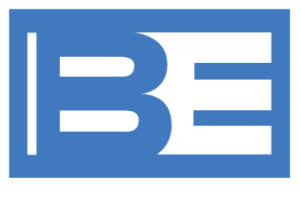 "New Plug and Play Modular FM or TV Transmitter Design" Quick Block is an innovative transmitter technology using Plug and Play modular "blocks".  Introduced at NAB 2023 it won a "Best of Show" award.  The blocks can be combined to create radio frequency equipment for broadcast use.  Using the same modules, programmed and customized as needed, Radio transmitters or TV transmitters of different powers and formats can be created.

 The first transmitter, introduced at NAB, is the Quick Block FM Transmitter.  It is the first trulyscalable transmitter architecture.  From 1KW to 50Kw all using the same modules, it is an EASY TO USE and PLUG & PLAY system that offers many benefits from a logistical, technological, maintenance, and operating cost point of view.  It has been designed for maximum up-time, greater ease of maintenance, intrinsic redundancy, ease of finding parts, and ease of implementing technological updates.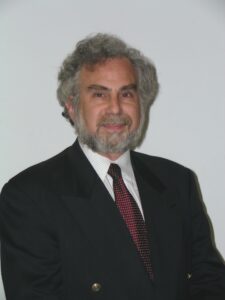 Frank Grundstein has been working in broadcasting for over 50 years, involved with most aspects of broadcast and audio engineering.  He has been an operations engineer, maintenance engineer, chief engineer, recording studio engineer, video production/post-production facility manager, video computer animator, sales manager for one of the originators of networked audio platforms, and currently, Eastern Regional Sales Manager for Broadcast Electronics.
Frank holds a Master's Degree in Communications Systems from New York University and a BA in Philosophy from Hofstra University.