Chapter 22 will be hosting a Virtual Chapter Meeting on Wednesday, June 16th, 7:00 pm
Chapters 1, 2, 22, 57 & 58 are encouraged to attend
Meeting is open to all interested in SBE or our presentation
Click Here to Email a request for the Meeting Registration Link
7:00pm Chapter Business Meetings
7:30pm Presentation by Bob Winsor at Grass Valley – "SDI Migration to IP Infrastructure"

About the Presentation:
This presentation will discuss Grass Valley's approach to networking and infrastructure and how to control these systems in a modern broadcast environment.
In some cases, broadcasters are able to make a clean jump from SDI to IP workflows. In this case, a clean "greenfield" approach to building facilities is a great way to go. The reality is that most facilities face today is the need to maintain current SDI equipment and workflows while advancing to the developing SMPTE 2110 IP workflows. We will discuss both the greenfield and evolutionary ways that the two can be combined into hybrid environments.
These environments must be controlled by a state-of-the-art control system that is built to continue the existing SDI/AES workflows while also supporting the new IP workflows. A system that can control all formats allows for future growth without having to be replaced as new technologies come into use in our facilities.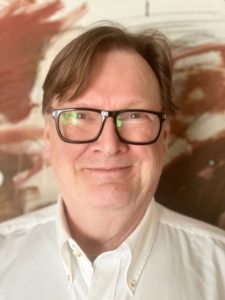 About the Presenter:
Robert Winsor – Senior Solutions Architect, Networking and Infrastructure products at Grass Valley, Inc.
Bob is a veteran of nearly 30 years in broadcasting. He has been with Miranda Technologies (now Grass Valley) since 2003 starting as a Field Service Engineer. Bob is now a senior contributor to Systems Design with the Grass Valley Networking & Applications Engineering team. Prior to Miranda, he worked for SeaChange, Avid and various US broadcasters. Bob holds a BFA from the Rhode Island School of Design.
VIEW OUR PAST MEETINGS – CLICK HERE TO SEE OUR ARCHIVE