Chapter 22 will be hosting a Joint Virtual Chapter Meeting on Wednesday, March 17th, 7:00 pm, for Chapters 1, 2, 22, 57 & 58
Click Here to Email a request for the Meeting Registration Link
7:00pm Chapter Business Meetings
7:30pm Presentation by Jerry Brown from LBA Group – "AM Colocation"
About the Presentation: 
This Presentation will explore how to maximize t
he use and earning potential of your AM tower and AM tower site
.

About the Presenter: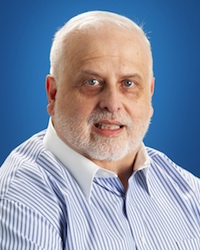 Jerry Brown, CPBE, CRMC, is Director of Sales for LBA Group.  Jerry has over 30 years of sales experience.  His background includes highly complex, highly technical sales to governments, military and Fortune 500 companies.
Jerry's career spans four decades and includes positions as Chief Engineer, Director of Engineering and VP of Engineering for several major broadcast groups.  His sales experience includes manufacturing sales and C-Level management for radio, TV, antenna and software suppliers to the broadcast industry, radio station management and ownership.
Jerry holds a B.S.E.E. and is a Senior Member of the SBE, certified as a Professional Broadcast Engineer.  He is a Certified Radio Marketing Consultant by the Radio Advertising Bureau (RAB) and a member of both IEEE and IET.