Chapter 22 will be hosting a Virtual Chapter Meeting on Wednesday, December 15th, 7:00 pm.  All are welcome to attend.
Click Here to Email a request for the Meeting Registration Link
7:00pm Chapter Business Meetings
7:30pm Presentation by Karl Winkler from Lectrosonics, "The 7 Most Common Problems with Wireless Microphones and How to Solve Them"

About the Presentation:
In the field or in the studio, we all face similar challenges with wireless microphone system deployment.  Karl Winkler from Lectrosonics will cover the seven most common problems and how to solve them:  from frequency band planning and coordination to antenna placement, RF gain structure, and several other best practices and tips for wireless microphone success.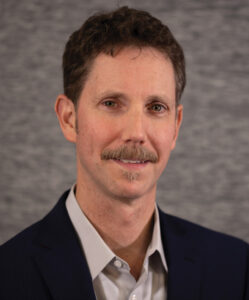 About the Presenter:
Karl Winkler is a 25 year veteran of the professional audio industry and is currently Vice President of Sales and Marketing for Lectrosonics, Inc., a leading manufacturer of professional wireless microphone systems.  Karl has provided system design consultations and hundreds of frequency coordination's for theaters, TV and feature film productions, major touring acts and houses of worship.  Karl has previously held positions including product manager and director of business development, including with his previous employer, German audio manufacturer Sennheiser.  During the 1990s, Karl spent four years with the US Air Force "Airmen of Note" jazz ensemble out of Washington D.C. as their front-of-house audio engineer.  Karl writes a regular column on sound reinforcement for Live Sound magazine and is an instructor for Synergetic Audio Concepts' "Making Wireless Work" two-day seminar.