Chapter 22 will be hosting a Virtual Chapter Meeting on Wednesday, January 19th, 7:00 pm.  All are welcome to attend.
Click Here to Email a request for the Meeting Registration Link
7:00pm Chapter Business Meetings
7:30pm Presentation – note change in presenter:  Miguel Perez was scheduled to present but can't make it now.  Instead, Chuck Alexander, Executive Vice President at Burk Technology will present, "Simple, Scalable, Secure Remote Site Access in the NOC and in the Field"

About the Presentation:
Engineering workloads and pandemic restrictions have driven demand for greater and more flexible remote site monitoring while network security has become a top priority for broadcasters.  The need to deliver secure access to increasingly mobile engineering and management personnel highlights the importance of communications protocols like Transport Layer Security (TLS) and the need for robust user authentication and individualized access profiles.  Network Operations Centers, which may be physical facilities or virtual functions spread across multiple locations, enhance the efficiently of the mobile workforce through centralized monitoring and prioritization of field issues.
The Arcadia system from Burk Technology delivers mobile monitoring and control for up to hundreds of remote broadcast sites over a single TLS-secured web link for engineers and managers in the field.  Summary data can be viewed at national, regional or market levels with the ability to drill down for detailed status and control of individual sites.  User authentication via Microsoft Active Directory or AD LDS limits each user's access to specifically authorized sites and channels.  Arcadia NOC workstations provide detailed displays, advanced alarm management and automated reporting while leveraging Arcadia's centralized communications infrastructure.
This webinar will present an overview and live demonstration of the Arcadia system and will discuss topology options for cloud-based or on-premises hosting.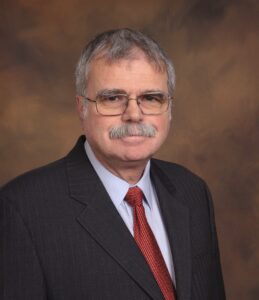 About the Presenter:
Chuck Alexander is the Executive Vice President at Burk Technology